Electrician Insurance Company in Indiana
Do You have the Right Coverage for Your Electrical Business?
Hoosier Insurance Agency, Your Electrician Insurance Company in Indiana, Can Get You the Right Coverage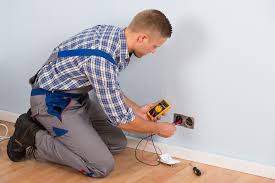 If you are struggling to find an Electrician Insurance Company in Indiana, then you must consider Hoosier Insurance Agency. As the premier Electrician Insurance Company in Indiana, Hoosier Insurance Agency understands the struggles that you go through trying to find the right insurance company. Our goal is to make sure that you have an easy time with the process and are able to get your needs met in terms of policies and prices. We want our customers to know that your needs come first, which is why we strive to make your life easy the moment you walk through our doors.
Facing the reality of why we need insurance can be scary for some electrical businesses. Whether it is an unfounded claim against you or harm to your business, you deserve to know that you are covered no matter what happens. As the best Electrician Insurance Company in Indiana, we make a commitment to you when you buy a plan or policy that we will be there for you not matter what the situation is.
With our tireless efforts to make sure that our customers are always satisfied, we have received over 150 five-star customer reviews, and we plan on maintaining that reputation with any and all future customers. Hoosier Insurance Agency is the premier Electrician Insurance Company and we will make sure that our reputation stays just like that.
Are you paying too much? Is your insurance agent not responsive? Hoosier Insurance Agency is here for you! As independent insurance agents, we have the ability to choose the best carriers for your insurance needs. That is the main advantage to using an independent insurance agency; we work to satisfy your needs with the right coverage. To learn more how we can help you, contact us today at 219-865-8090 or through the contact form!