HVAC Insurance Company in Indiana
Do you Run a HVAC Business in Indiana?
Your HVAC Insurance Company in Indiana can get You the Right Coverage!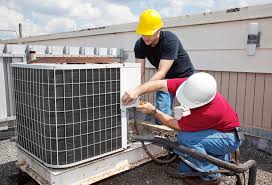 While managing a HVAC company, the last thing that should worry you is having the right insurance coverage for your business. At Hoosier Insurance Agency, your HVAC Insurance Company in Indiana, we can make sure you have the right HAVC insurance coverage from the get-go to fully protect your business. Without the right insurance coverage, it can be disasterous if you should face any claims against your business. If you should have to experience a claim, having the right insurance coverage can be a lifesaver for your business.
Things can go wrong all the time, which you, as a business owner, may have already dealt with. Having the right insurance coverage from Hoosier Insurance Agency can protect you from any claims. There is not just one HVAC insurance company in Indiana; however, there are very few like Hoosier Insurance Agency that properly protects your business from any claims that are filed. Get the right coverage for your HVAC business from the start to avoid any insurance issues down the road.
Are you paying too much? Is your insurance agent not responsive? Hoosier Insurance Agency is here for you! As independent insurance agents, we have the ability to choose the best carriers for your insurance needs. That is the main advantage to using an independent insurance agency; we work to satisfy your needs with the right coverage. To learn more how we can help you, contact us today at 219-865-8090 or through the contact form!