Auto Insurance Company in Valparaiso
Don't Learn After an Accident You Don't Have the Right Coverage
Contact Your Auto Insurance Company in Valparaiso to Get the Right Coverage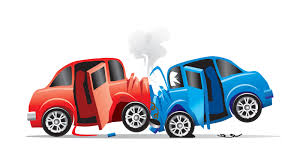 When it comes to buying auto insurance, getting bad customer service and advice is just par for the course. They do not treat you as customer, their policies do not fulfill your needs, and their prices should be outlawed. However, you can feel confident that there is an Auto Insurance Company in Valparaiso that will make sure that you have the best experience you could possibly ask for. At Hoosier Insurance Agency, the premier Auto Insurance Company in Valparaiso, we pride ourselves on our customer service and ability to meet every customer's needs when it comes to auto insurance. We know the time and effort that goes into buying car insurance, and we want to make sure that your time and effort are respected.
We understand that researching auto insurance can be a humbling experience, acknowledging and admitting that there are things in life that are out of our control, and buying auto insurance in 15 minutes or less is probably not your best option. However, as a top rated Auto Insurance Company in Valparaiso, we make it our mission to make sure that you are confident when you sign a policy with us.
Hoosier Insurance is the premier Auto Insurance Company in Valparaiso, and we make sure that our customers see why when they come to us. From getting the best price for your policy to providing with the best care, we do it all and make sure you know you made the right choice.
Are you paying too much? Is your insurance agent not responsive? Hoosier Insurance Agency is here for you! As independent insurance agents, we have the ability to choose the best carriers for your insurance needs. That is the main advantage to using an independent insurance agency; we work to satisfy your needs with the right coverage. To learn more how we can help you, contact us today at 219-865-8090 or through the contact form!