Home Insurance Company in Dyer
The Right Home Protection from the Start
Contact Your Home Insurance Company in Dyer to Learn More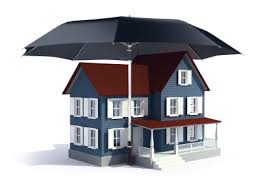 A home insurance company that serves all of your needs and does not break your budget may be hard to come by. It would be a challenging feat for anyone, but it no longer has to be. Hoosier Insurance Agency, the premier Home Insurance Company in Dyer, can make sure that all of your insurance needs are met without breaking your budget. At Hoosier Insurance Agency, we pride ourselves on taking care of our customers and will not hesitate to do whatever it takes to make sure that they are happy.
At Hoosier Insurance Agency, the premier Home Insurance Company in Dyer, we understand the trust that our customers place in us when shopping for home insurance. It can be a harrowing experience for many people buying insurance when thinking about the worst scenarios that life has to offer. However, we make sure that our customers feel secure in the decisions that they make with us, so that they know that if anything does happen, we have their back. It is our job to make sure our customers feel safe and we will do anything to make sure that they do.
We are the best Home Insurance Company in Dyer and know that we have a reputation that we need to maintain. With more than 150 perfect customer reviews, we know what our customers expect and we live up to that reputation.
Are you paying too much? Is your insurance agent not responsive? Hoosier Insurance Agency is here for you! As independent insurance agents, we have the ability to choose the best carriers for your insurance needs. That is the main advantage to using an independent insurance agency; we work to satisfy your needs with the right coverage. To learn more how we can help you, contact us today at 219-865-8090 or through the contact form!