Home Insurance Company in St. John
Your Home will be Your Biggest Assest!
Make Sure it's Protected Right with Your Home Insurance Company in St. John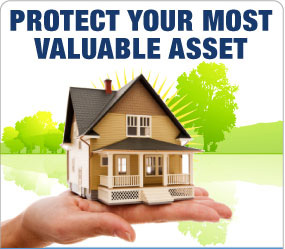 Buying home insurance should not be something that causes you stress. At Hoosier Insurance Agency, the premier Home Insurance Company in St. John, we know the kind of stress this puts you under and our top priority is making sure you have the right home coverage for the right price.
To say that buying home insurance can be scary is an understatement. However, at Hoosier Insurance Agency, a highly ranked Home Insurance Company in St. John, there is nothing to be scared of. We will make sure that you are covered in all areas that you need and not go over budget with the policies that you choose. Our customers are consistently satisified as you are our top priority. Once you gone through our process, instead of feeling scared, you will feel relieved that you have gotten exactly what you need.
With perfect reviews from over 150 happy customers, we at Hoosier Insurance Agency know that we are the best Home Insurance Company in St. John and we understand the reputation that brings. We will always live up to our reputation and make sure to provide you with the best service, the best policies, and the best price.
Are you paying too much? Is your insurance agent not responsive? Hoosier Insurance Agency is here for you! As independent insurance agents, we have the ability to choose the best carriers for your insurance needs. That is the main advantage to using an independent insurance agency; we work to satisfy your needs with the right coverage. To learn more how we can help you, contact us today at 219-865-8090 or through the contact form!