Insurance Company in Crown Point
Your Home and Auto is Your Most Valuable Asset
Make Sure You Have the Right Coverage With Your Insurance Company in Crown Point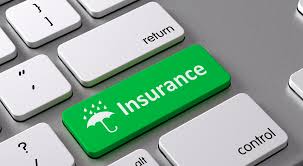 Buying insurance is something generally thought of as hectic, frustrating, and difficult. However, what many people do not realize is that it does not have to be this way. At Hoosier Insurance Agency, the premier Insurance Company in Crown Point, we make sure that our customers feel the exact opposite when it comes to buying insurance. We take the time to listen to our customer's needs and make sure they feel heard every time we talk to you - our customers are our #1 asset!
We know how stressful shopping for insurance can be and it is our job to make the process as painless as possible. When you come into our office, you'll get the full VIP treatment and will quickly see how we have earned the title of the best Insurance Company in Crown Point. We will talk with you about your insurance needs, make sure we have a good idea of your budget, and will guarantee that you will be happy with the results. With perfect ratings from over 150 customer reviews, we know the reputation we have built and will only continue to provide better customer service each and every day.
Hoosier Insurance Agency is your Insurance Company in Crown Point, and we will not hesitate to give you the highest level of customer experience possible. We can say with confidence that you will not have to compromise quality for price and will leave feeling safe and secure in your choice.
Are you paying too much? Is your insurance agent not responsive? Hoosier Insurance Agency is here for you! As independent insurance agents, we have the ability to choose the best carriers for your insurance needs. That is the main advantage to using an independent insurance agency; we work to satisfy your needs with the right coverage. To learn more how we can help you, contact us today at 219-865-8090 or through the contact form!