Insurance Company in St. John
Do You Have the Right Coverage for Your Home or Auto?
Contact Hooiser Insurance, Your Insurance Company in St. John, to Find Out!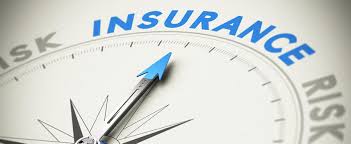 While you may find many insurance companies in St. John, Hoosier Insurance Agency can say that we consistently receive high reviews from our customers time and time again. At Hoosier Insurance Agency, we make it a point to ensure our customers feel like actual people and not just another means for profit. We understand the importance of our job and we make sure that our customers never have to worry that they are being scammed or taken advantage of. We make it a priority to provide excellent customer service and we are proud that we have been successful time and time again.
Insurance can mean many things and be confusing to try and understand. A regular Insurance Company in St. John might try to make it even more difficult to understand so that they can turn a better profit. At Hoosier Insurance Agency, your Insurance Company in St. John, however, we do not do this. Being upfront and honest with our customers is one of our best policies and we will make sure that they receive treatment they deserve. When you decide on a policy or plan you know you will be getting the best policy for you and you will not be paying an arm and a leg.
We always want to make finding insurance easy for you, always be honest and upfront, and provide you with the best customer service possible. As your Insurance Company in St. John, we know that we have a highly positive reputation and we will work hard to make sure that you understand why we are so respected in the community.
Are you paying too much? Is your insurance agent not responsive? Hoosier Insurance Agency is here for you! As independent insurance agents, we have the ability to choose the best carrier for your insurance needs. That is the main advantage to using an independent insurance agency, we work to satisfy your needs. To learn more how we can help you, contact us today at 219-865-8090 or through the contact form!