Insurance Company in Valparaiso
You've Worked Hard for Your Home!
Hoosier Insurance Agency, Your Insurance Company in Valparaiso, Can Help Protect It!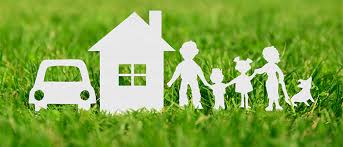 How much are you willing to compromise when it comes to your insurance? How much quality can you let go for a lower price? The answer should be nothing. You should never have to compromise when it comes to your insurance. You should never let a specific policy or plan go because it is not within your budget. Hoosier Insurance Agency is the premier Insurance Company in Valparaiso that can help you make sure you are protected properly from day one! We do not believe in sacrificing quality for cost, because we know that you deserve better and how important it will be if anything should happen.
At Hoosier Insurance, our primary goal is to make sure that when you leave you feel confident that you are going to be well taken care of when unimaginable happens in your life. If that time ever comes, you do not want your insurance company to be a nightmare; you want to know that you had the right coverage to begin with. At the highly ranked Insurance Company in Valparaiso, we will make sure that happens. We do not hesitate to go out of our way to provide our customers what they need. We make sure they are getting the price they want, and we always treat them with the utmost care and respect.
At Hoosier Insurance, we believe that you should be never feel worried about the what-ifs in your life. You should be able to live and enjoy your life as best as you can. At Hoosier Insurance Agency, your Insurance Company in Valparaiso we make sure that you can do just that.
Are you paying too much? Is your insurance agent not responsive? Hoosier Insurance Agency is here for you! As independent insurance agents, we have the ability to choose the best carrier for your insurance needs. That is the main advantage to using an independent insurance agency, we work to satisfy your needs. To learn more how we can help you, contact us today at 219-865-8090 or through the contact form!